FOOD TRUCK LINE COOK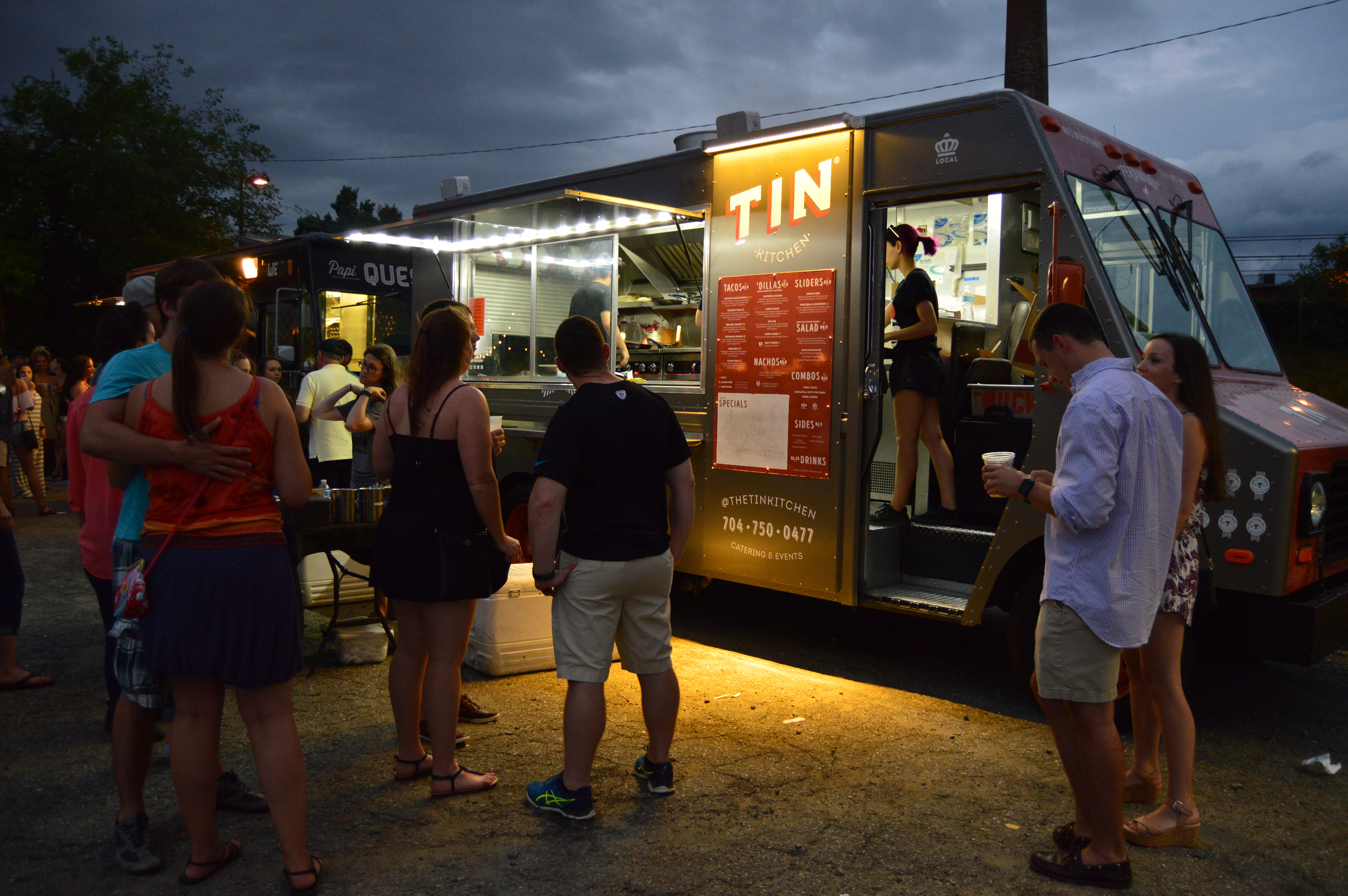 FOOD TRUCK LINE COOK
Be a part of the team at TIN Kitchen. We have a professional and fun atmosphere to work in, with friendly and outgoing employees. We are currently looking for line cooks to work on our food trucks. We need outstanding individuals who share our passion for serving customers and preparing quality food!
IDEAL CANDIDATES WILL:
- Be outgoing and personable
- Be motivated, results oriented, and committed to providing outstanding food
- Have at least 2 years of experience in high volume casual dining
- Be accountable and trustworthy
- Weekday evening and weekend availability is required for position
- Current driver's license and clean driving record ideal for position
RESPONSIBILITES:
- Responsible for running the sauté and assemble stations
- Prep the line for service, including sauté and assemble stations
- Running the line, preparing food for guests, communicating specials, etc
- Utilizing proper safety and sanitation practices
- Breaking down and cleaning the food truck and kitchen after services
- Maintaining a clean commissary truck prep area
- Knowledge of FOH position: Taking orders, interacting with customers and operating our POS system

OTHER DETAILS
- Opportunity for additional compensation with active ServSafe
- Opportunity for advancement into management positions
- Additional hours also available in our catering department
WE OFFER
- Competitive pay, including gratuity and potential bonus opportunities
- Opportunity to earn PTO (for full time team members)
- Benefits available for full time team members after 60 days of employment (Health, vision, dental, etc.)
- A fun, dynamic, and creative environment
- Free meals while working, and discounts for off the clock team members
- Closed on all major holidays (Christmas Eve, Christmas Day, Thanksgiving, Easter, New Years Day)
- Bi-annual employee appreciation parties
TIN Kitchen is an award-winning full service catering, food truck, and event company that serves Charlotte and the surrounding areas
By submitting this application I understand that
1. I authorize investigation of all statements contained in this application.
2. I understand that misrepresentation or omission of facts called for is cause for dismissal and that my employment is substantially dependent on truthful answers to the forgoing inquiries.
3. I understand that prior to employment I may be required to sign a non-disclosure agreement.
4. I understand that prior to employment I may be required to provide my DMV PIN and release my driving record to the employer.
5. I understand that prior to employment I may be subject to a comprehensive background/insurance/credit check.
6. I understand that prior to employment I may be subject to random drug testing.